1
« on: March 29, 2018, 05:25:03 PM »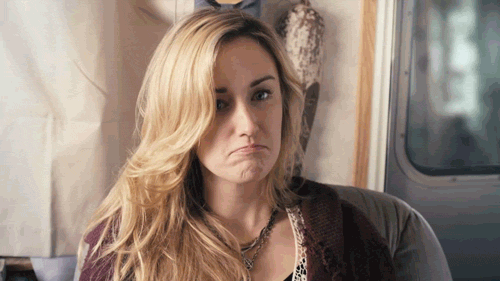 Sohrelle // Wife // 17 turns
About the Character:
Sohrelle is a sweet, but admittedly vapid, Holder Wife, who has been raised and bred into the Holder lifestyle and all the narrow minded views that their culture brings. Manipulated most of her life, Sohrelle simply doesn't know any different, and whilst she believes that she loves her husband Rossed, and she definitely loves her children, she doesn't receive much of that love in return.
Wanted Character - Her husband:
[ Rossed - Peacekeeper - 27-37 turns old ]
Rossed is a intelligent, ambitious, sly and well-off Peacekeeper.
Must have a working wher; brown, bronze or gold will suffice.
Overall, he's not a very nice man. He beats his wife, not because he's naturally a violent person, but because Holder culture dictates that he is allowed to take such actions to keep his wife in line. Additionally, he has no qualms about sleeping with other women, despite his marriage to Sohrelle. Mostly, Rossed is just the epitome of everything wrong with the Holder culture; sexist, entitled, and mostly encouraged by his peers. However, in terms of Holder standards, he's a good Holder. Always arrives on time, knows his place and is intelligent enough to work his way up the Peacekeeper ranks, working hard and well. He's smart enough to know who are the more... sympathetic Holder men, and refrain with some of his more traditional opinions if he thinks it would hinder his rank.
Basically, he's that kind of "Great, well-ranked Holder, but shitty person."
History:
They didn't marry for love. Rossed, at least a decade Sohrelle's senior, was chosen by her parents given his quickly rising rank within the Peacekeeper.
Sohrelle does know of his cheating ways, but she keeps quiet, believing he has the
right
to find pleasure somewhere else if he feels she is not adequately providing it to him. Sohrelle doesn't have a super low self esteem she's just not educated enough in other cultures of Pern to know that cheating is not "good". These "women" are little more than another roll in the furs for him, and he returns most nights to his wife and his family.
During his time at Fort Hold, Rossed was a Captain, and was well on his way to Commander status before the move. I'd also like him to be a Captain currently, so that means he would have to meet those requirements as well :3
Wanted OOCly:
In short, I'd like for Rossed to be played, with all the nuances that his character suggests. Whatever feminine trysts you'd like to plot out with other people on the downlow is totally fine by me, but I'm keen to RP him and Sohrelle in social settings and in their home cave, as Rossed is smart enough to know how to
not risk
how he (and his family) looks to the other Holders, and there would be no way he'd flaunt other women so publicly.
The Future:
I'm open to ideas about changing their dynamic in the future. I've given Sohrelle some room to evolve as a character, so if one day you'd like to plan out a different path (with a different woman, or a different life) for Rossed, I wouldn't necessarily be opposed to the idea to him leaving Sohrelle. I'd just like to explore what they have for a little bit first :3
Notes:
I am likely going to be picky about this process so ask me if you're interested, then we'll have a chat, and I'll let you know if there's anything else or clarify anything before you start making a profile <3
Face Claim Ideas: I'd like him to be 27-37 turns old, and he can't look like... a pretty boy. So again, I'll be picky. But here are some ideas
Tahmoh Penikett
and
Faran Tahir
I know those are all really different, but basically: not small, a little bit grungy/scary looking, but still has to look like a proper, sharp holder man. If you have any ideas just pass them by me and I'll give a yay or nay :3